BASTARD!! -Heavy Metal, Dark Fantasy- Opening Video Preview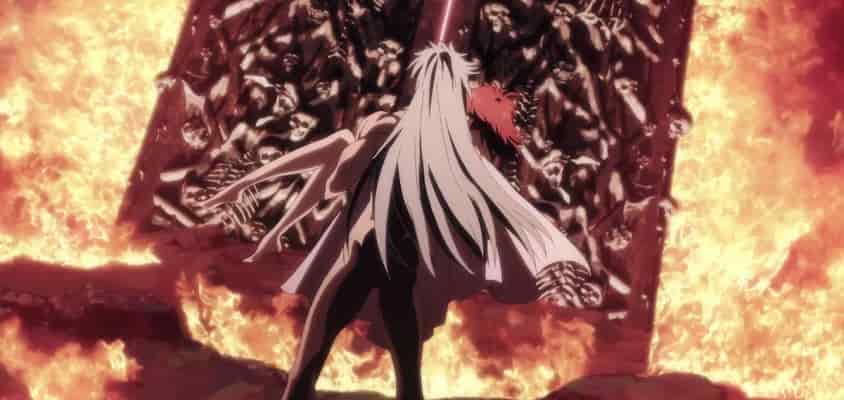 Mb | Jun 30, 2022 | Reading Time: 2 Min.
It's only one day left until the premiere of the BASTARD!!! -Heavy Metal, Dark Fantasy- anime coming to Netflix on June 30th, which is a new adaptation of the dark fantasy manga by Kazushi Hagiwara. The first part of the anime will consist of 13 episodes. The opening video for the title song "Bloody Power Frame" by coldrain has now been released as a preview.



Netflix details the story of BASTARD!! -Heavy Metal, Dark Fantasy- as follows:

Four hundred years after the collapse of modern civilization, the world is ruled by the chaos of swords and sorcery. The dark rebel army, plotting to resurrect the god of destruction Anthrasax, continues to expand their power and attempt to dominate the world, led by the overwhelmingly powerful Four Divine Kings. The kingdom of Metallicana on the central continent of Metallion is under attack by the sorcerer-led Dark Rebel Army. In order to save the kingdom, Tia Noto Yoko, the daughter of the Grand Priest, must make a decision: she must resurrect the ancient great wizard who once sought to rule the world and who is sealed within her childhood friend, Lucien Renren. The only thing that can break the seal is a virgin's kiss. Faced with imminent danger, Yoko presses her lips to Lucien's, and at that moment a dark and powerful energy fills the air. The strongest, fiercest and most beautiful protagonist, the legendary sorcerer Dark Schneider is finally revived!