"Bastard!!!" Netflix release date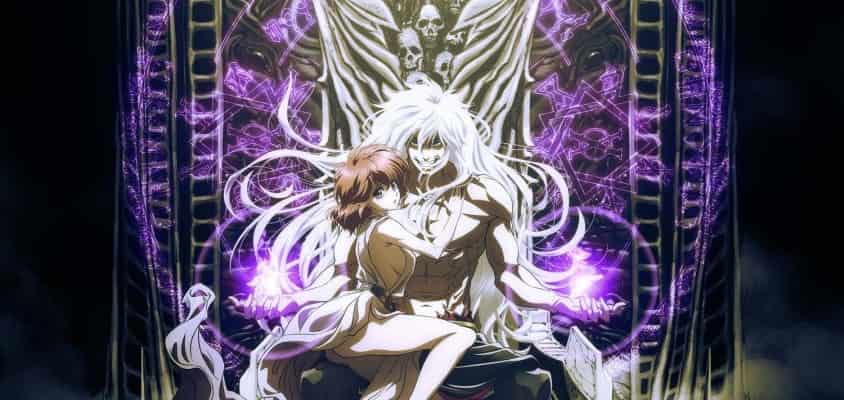 Mb | Mar 26, 2022 | Reading Time: 3 Min.
Netflix has been given a release date: the first 13 episodes will arrive on the streaming service on June 30th, with the remaining 11 later this year.

The newly announced cast members are:

- Yoshitsugu Matsuoka as Lars
- Ari Ozawa as Sean Ari
- Shizuka Itou as Kai Ham
- Takehito Koyasu as Di-amon

The cast includes:

- Kishō Taniyama as Dark Tailor
- Tomori Kusunoki as Tia Noto Yoko
- Hiroki Yasumoto as Gara
- Yoko Hikasa as Arshes Nei
- Kanae Itō as Lucien Renlen
- Tomokazu Sugita as Abigail
- Kensho Ono as Kall-Su
- Nao Tōyama as Sheila Tuel Meta-Ilicana

Netflix details the story of BASTARD!! -Heavy Metal, Dark Fantasy- as follows:

Four hundred years after the collapse of modern civilization, the world is ruled by the chaos of swords and sorcery. The dark rebel army, plotting to resurrect the god of destruction Anthrasax, continues to expand their power and attempt to dominate the world, led by the overwhelmingly powerful Four Divine Kings. The kingdom of Metallicana on the central continent of Metallion is under attack by the sorcerer-led Dark Rebel Army. In order to save the kingdom, Tia Noto Yoko, the daughter of the Grand Priest, must make a decision - she must resurrect the ancient great wizard who once sought to rule the world and who is sealed within her childhood friend, Lucien Renren. The only thing that can break the seal is a virgin's kiss. Faced with imminent danger, Yoko presses her lips to Lucien's, and at that moment a dark and powerful energy fills the air. The strongest, fiercest and most beautiful protagonist, the legendary sorcerer Dark Schneider has finally risen again!