Legend of Mana: The Teardrop Crystal Anime Trailer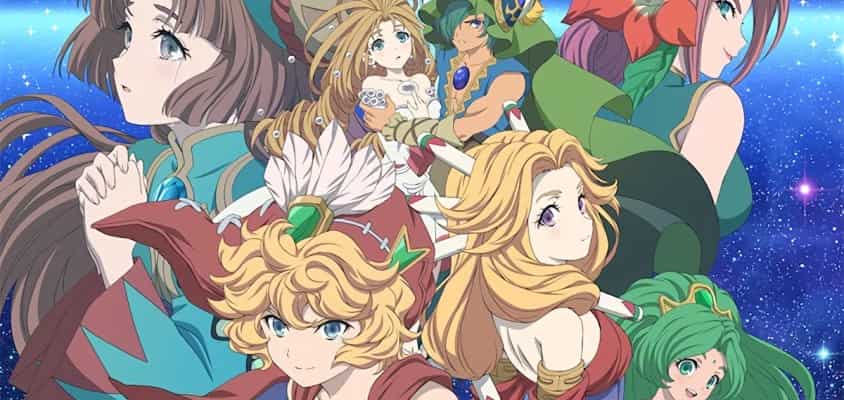 Mb | Jun 29, 2022 | Reading Time: 2 Min.
Legend of Mana: The Teardrop Crystal reveals the first full trailer of the upcoming anime. The video reveals more cast members and the date of the anime premiere in October. There is also a preview of the opening song of the anime "Tear of Will" by Saori Hayami.

Graphinica and Yokohama Animation Lab will produce the anime. The two studios previously collaborated on the production of the opening film for the Legend of Mana remastered version.



The main cast has already been announced and includes:

- Nobunaga Shimazaki as Shilo
- Kaori Nazuka as Shinju
- Yuichiro Umehara as Ruri
- Kaori Nazuka as Pearl Princess
- Saori Hayami as Seraphina
- Yuko Sanpei as Bud
- Shino Shimoji as Corona
- Sachi Kokuryu as duels
- Yurika Kubo as Li'l Cactus/Saboten-kun

The official website describes the plot as follows:

Shilo is a young boy who lives near the town of Domina. One day he begins to hear a mysterious voice in his dreams. The voice tells him that he has a mission to accomplish...

He soon meets two people who belong to the Jumi race. The Jumi have been persecuted by others for years. The reason for this is the fact that they buried a jewel in their chests, which caused many of them to lose their lives. The two spend their lives fending off attackers from around the world.

Shilo embarks on an adventure to find a special jewel that can protect her.