My Isekai Life reveals first trailer and new footage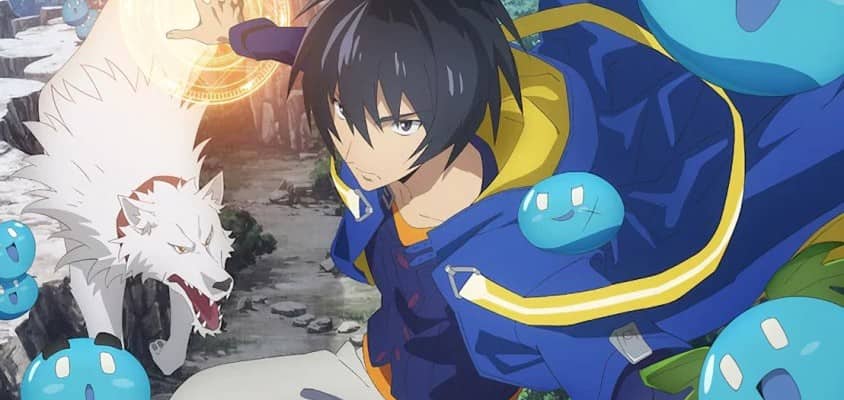 Mb | Jan 05, 2022 | Reading Time: 3 Min.
On the official website for the TV anime adaptation of Shoutou Shinkous Tensei Kenja no Isekai Life: Dai-2 no Shokugyou wo Ete, Sekai Saikyou ni Narimashita (My Isekai Life: I Gained a Second Character Class and Became the Strongest Sage in the World!), More actors, employees, a new key visual and a second promotional video were unveiled today. The anime is scheduled to premiere in 2022.



The key visual shows the main character Yuji together with his slimes and Proud Wolf.

Newly announced cast members include:

- Hikaru Tohno as Sura
- Mai Kanno as Surapacchi
- Haruna Mikawa as Mayusawa
- Erisa Kuon as Saruhappa
- Nichika Omori as Higesura
- Miharu Hanai as Pekesura

The new members of the team include:

- Director, Character Design: Keisuke Kojima
- Assistant director: Kiyotaka Suzuki
- Composition of the series: Naohiro Fukushima
- Additional character design, chief animation director: Norihito Kaneto
- Chief animation director: Keisuke Gotou
- Color design: Satoshi Takezawa
- Artistic director: Aiko Taira
- Camera work: Shunsuke Kobayashi
- Sound direction: Ryô Tanaka
- Music: gin

SB Creative's GA novel imprint began in 2018 with the story published with illustrations by Huuka Kazabana, and the tenth volume was released on November 12th. Jea Pon (Jikan no Shihaisha) started a manga adaptation in the web magazine Manga UP! Draw by Square Enix. Square Enix has also licensed the manga in English and describes the story of the series as follows:

Whether in the office or at home, the Yuji Sano corporate drone works all the time. When a message lights up on his home PC that he has been called to another world, Yuji restarts his computer ... only to find that he has accidentally accepted the invitation!In a fantasy world, far away from paperwork and computers, Yuji has only one thing in mind: to wake up from his supposed dream and get back to the mountain of work that he left behind! But this other world has other plans for Yuji, who quickly finds out that his monster tamer character class allows him to befriend slimes! And thanks to their number, these slimes help him absorb so much magical knowledge that he can get a second character class in no time at all! How will Yuji wield his power now that he's the greatest sage the empire has ever seen? And what about all the paperwork ?!