Promo video for anime "My Master Has No Tail" reveals additional cast and premiere in October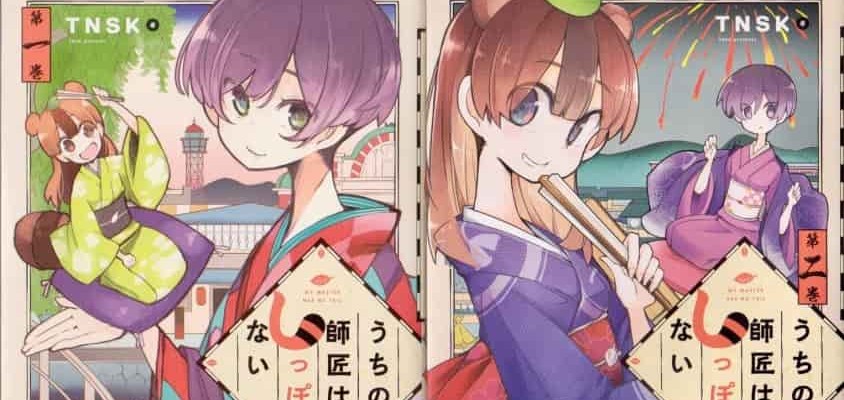 Mb | Mar 27, 2022 | Reading Time: 2 Min.
A stage presentation at Pony Canyon's booth at AnimeJapan 2022 today revealed that the TV anime of TNSK's My Master Has No Tail (Uchi no Shishō wa Shippo ga Nai) manga will premiere in October. A new promotional video and additional cast members were also unveiled at the event.



The cast includes:

- Lynn as Shirara Tsubaki
- Takuya Eguchi as Tsubaki Byakudanji
- Ayumu Murase as Sakujiro
- Natsuki Aikawa as Omatsu
- Ikumi Hasegawa as Koito
- Yuichiro Umehara as Rakuda

The first video material presents the character voices of the new actors.

The fantasy story takes place in the Japanese Taishō era (1912-1926). It is about Mameda, a shapeshifting raccoon dog girl who dreams of becoming human. Mameda transforms into a pretty, raven-haired human girl and makes her way to the bustling city of Osaka. However, people immediately see through Ameda's disguise, and a beautiful woman ruthlessly says to the dejected Mameda, "Go back where you came from." It turns out that this woman named Bunko is herself a supernatural being turned into a rakugo (comic narrator). Mameda asks Bunko to become her master and teach her how to play a human.