Rumiko Takahashi's "Urusei Yatsura" gets a new anime in 2022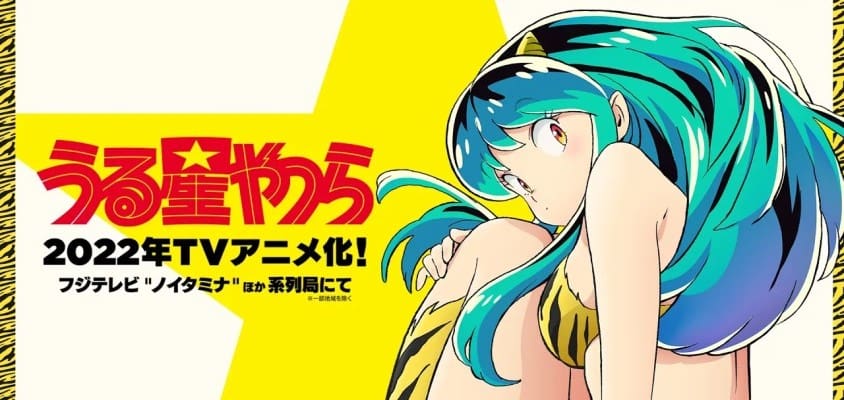 Mb | Jan 02, 2022 | Reading Time: 3 Min.
A full-page New Years advertisement in the January 1st issue of Sankei Shimbun announced that Rumiko Takahashi's manga Urusei Yatsura would inspire a new TV anime in 2022 after more than 35 years. Four seasons are planned for the new TV anime series. An official website for the upcoming series opened today, with a trailer, a look at Lum in the first key frame, the main cast and voice actors for the two main characters.



Hiroshi Kamiya and Sumire Uesaka play the leading roles as Ataru Moroboshi and Lum, respectively. The new anime also commemorates Shogakukan's 100th anniversary.

Takahashi brought the romantic sci-fi comedy out in Weekly Shounen Sunday from 1978 to 1987 as a series that was summarized in 35 volumes. Studio Pierrot and Studio Deen jointly produced a TV anime that aired in 195 episodes from October 1981 to March 1986. The manga also inspired four films with side stories between 1983 and 1986, followed by two sequels in 1988 and 1991.

Hideya Takahashi and Yasuhiro Kimura are directing the new anime. Yuuko Kakihara will take care of the series composition, while Naoyuki Asano will work on the character designs. The animation is produced by david production.

Viz describes the series as follows:

Experience the celebrated romantic comedy about an unfortunate human boy who meets a beautiful extraterrestrial princess from space in a new version in this large-format issue with completely new translations and new cover designs. In the series, Ataru Moroboshi's supernatural encounters with the female type begin when he is chosen to play catch with an alien princess named Lum who invades Earth with her UFO. Ataru has ten days to touch Lum's horns or the aliens will take over Earth!As it turns out, the catch game is just the beginning of Ataru's problems as he continues to have strange encounters with extraterrestrial beings like the beautiful snow ghost Oyuki and the sexy goblin Princess Kurama!