The Devil is a Part-Timer !! Season 2 video revealed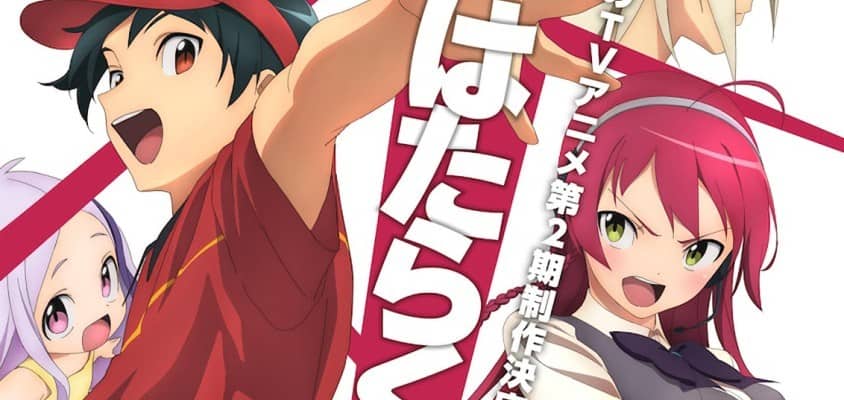 Mb | Dec 13, 2021 | Reading Time: 2 Min.
Season 2 of the anime The Devil is a Part-Timer was finally announced on the official Twitter account of the franchise. This includes a new trailer, key visual and the release date. The sequel will be released in July 2022, 9 years after the end of the first season in 2013.



The new cast member who will be a central figure is Sadao and Emi's "daughter", Alas Ramus, voiced by Hina Kino.

Recurring cast members include:

- Ryota Ohsaka as Sadao Maō / Demon King Satan
- Yōko Hikasa as Emi Yusa / heroine Emilia
- Nao Tōyama as Chiho Sasaki
- Yūki Ono as Shirō Ashiya / Demon General Alciel
- Hiro Shimono as Hanzō Urushihara / general demon Lucifer
- Kanae Itō as Suzuno Kamazuki

Yen Press publishes both the original light novels and the manga adaptation by Akio Hiiragi, which describes the story as follows:

After the devil king and his general have been crushed by the heroine Emilia, they flee hastily into a parallel universe ... and end up in the middle of busy Tokyo of modern times! Lacking the magic necessary to return home, the two are forced to adopt human identities and lead normal lives until they find a better solution. And to make ends meet, Satan finds a job in a nearby fast food store! With his diabolical plan to work his way up the management food chain, he will not give up his urge to conquer!

The 3hz studio, directed by Daisuke Tsukushi, is responsible for the animation of the series. Masahiro Yokotani is the composer of the series, while Yudai Iino is the character designer and Yoshihiro Takeda is the animation director.