Ufotable announces the movie Mahoutsukai no Yoru with a teaser trailer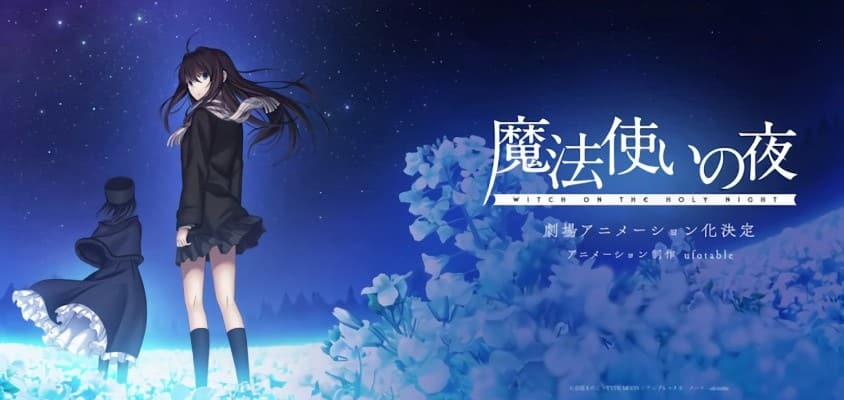 Mb | Dec 28, 2021 | Reading Time: 2 Min.
TYPE-MOON announced that the Mahōtsukai no Yoru: Witch on the Holy Night visual novel by ufotable will be adapted into a movie. The visual novel was first published in 2012 and has the English subtitle The Witch on the Holy Night. The studio also opened an official website that features a teaser promo and teaser image (see picture).



In the story, which takes place in the late 1980s, the high school student Sōjūrō Shizuki comes from the country to the city and meets the witch's apprentice Aoko Aozaki (who may still be known to some as a minor character from the Tsukihime series) and the witch Alice Kuonji. After all, the three of them live together in an old mansion.